13th Jan 2021
WobblyMan Wins Euro Award
It was a great pleasure to meet and share the stage with some amazing innovative medical entrepreneurs at the EIT-Health Headstart Awards held at Trinity College in Dublin. The theme of the awards was 'To promote entrepreneurship and develop innovations in healthy living and active ageing'. My fellow competitors were all based in UK and Ireland but included innovators from Germany, Romania and Australia. For someone who spent many years travelling, doing business overseas and forging long friendships and connections across many different countries and cultures this was part of the joy of the whole event.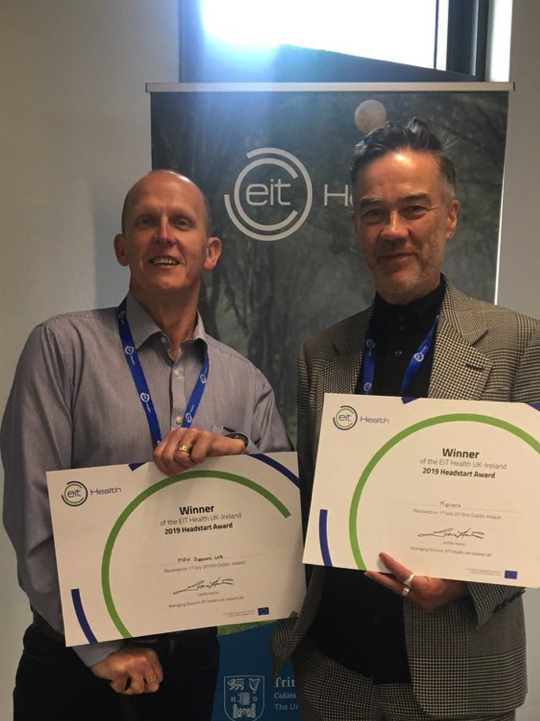 The two-day event culminated in a 3 minute pitching competition to a panel of expert judges made from investors and partners of EIT Health UK-Ireland. I'm pleased to announce Triple Tread® was announced as one of the WINNERS! Our prize of €50K will allow us to progress and finalise development of our patented trike, shortening time to market.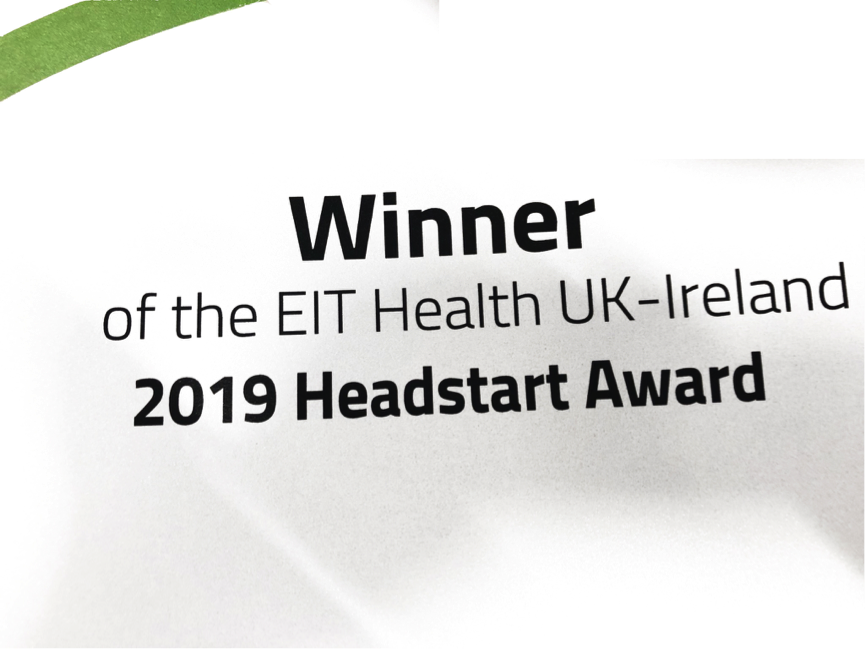 My journey wouldn't have been complete if my alter ego hadn't made an impact on my trip. Sure enough WobblyMan managed to fall! 🙁 Got to laugh; it was inside the wheelchair assistance lift getting onto the plane 🙂 I wasn't hurt but ripped my jacket at the sleeve seam. I got a very concerned look later at the hotel when I asked for a needle and cotton to repair "a tear to my shoulder". I'd forgotten it was a medical event with a number of surgical innovations.